Adorable and Friendly Cat Interrupts TV Interview To Steal The Spotlight
According to petplace.com, calico cats "are said to have sweet, endearing personalities. The calico cat is said to be warm-hearted, affectionate, intelligent and good with children. The calico personality is also thought to be quirky. They are said to have a sassy but loving personality."
Matias Salo is a horse-racing coach who runs a horse stable in Finland. Alongside him day in and day out is the most adorable, little calico kitty you've ever seen. The particularly affectionate cat's duty at the stables is to make sure all of the guests feel welcome. Recently, a local TV show host visited the stables to interview Matias and it was then that the calico cat saw her opportunity... to do what she does best!
The stable cat, Tigger, is notorious for being friendly and welcoming and she definitely loves Matias, but surely, her moment in the spotlight was unexpected.
Joanna Kuvaja, a local TV show host, arrived at the stable specifically to interview Matias, but Tigger had other ideas. The purr-fectly sweet cat's moment came as soon as the camera started rolling! She saw her human and ran to him, hopping on his lap to give him a big hug. Matias was literally in the middle of answering a question when the sweet calico hugged her favorite human. She climbed onto his shoulder and rubbed his face endearingly.
The sweet kitty's purrs had resonated loudly on the microphone being used to capture all of Matias's responses in the interview, which was exceptionally hilarious.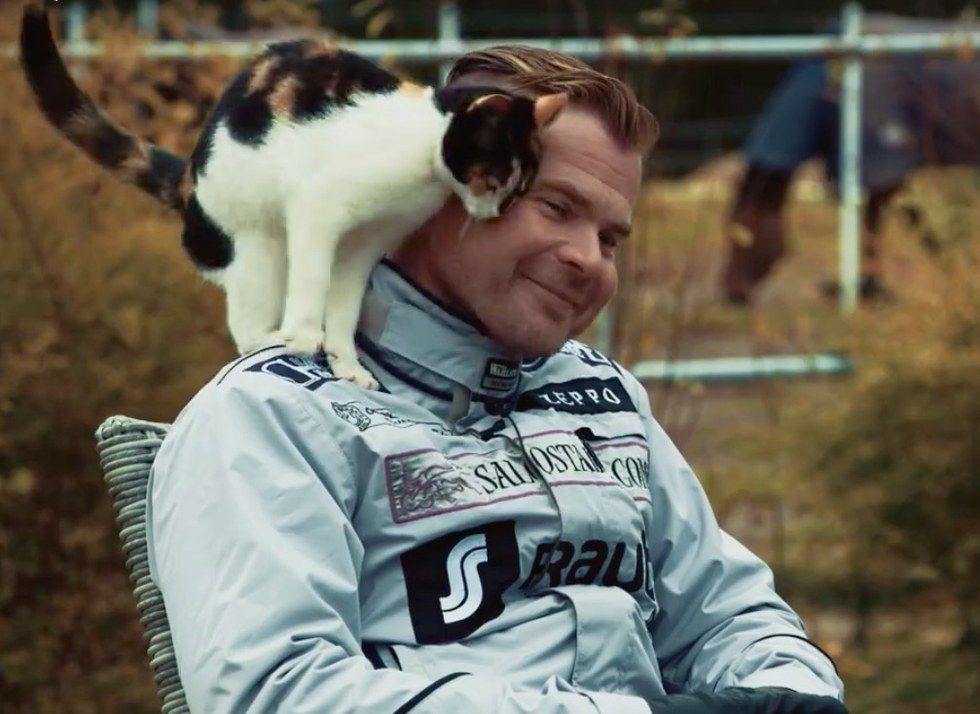 Not quite done with her job, the calico knew it was her expected duty to welcome guests to the stables so after adequate cuddles and purrs for Matias, she moved onto Joanna. Joanna was taken completely by surprise, and she simply could not keep a straight face while the kitty rubbed herself against the TV show host. Laughing, Joanna said, "I can't say anything because of the purring. Do I have something on my shoulder?"
This stable cat is officially infamous.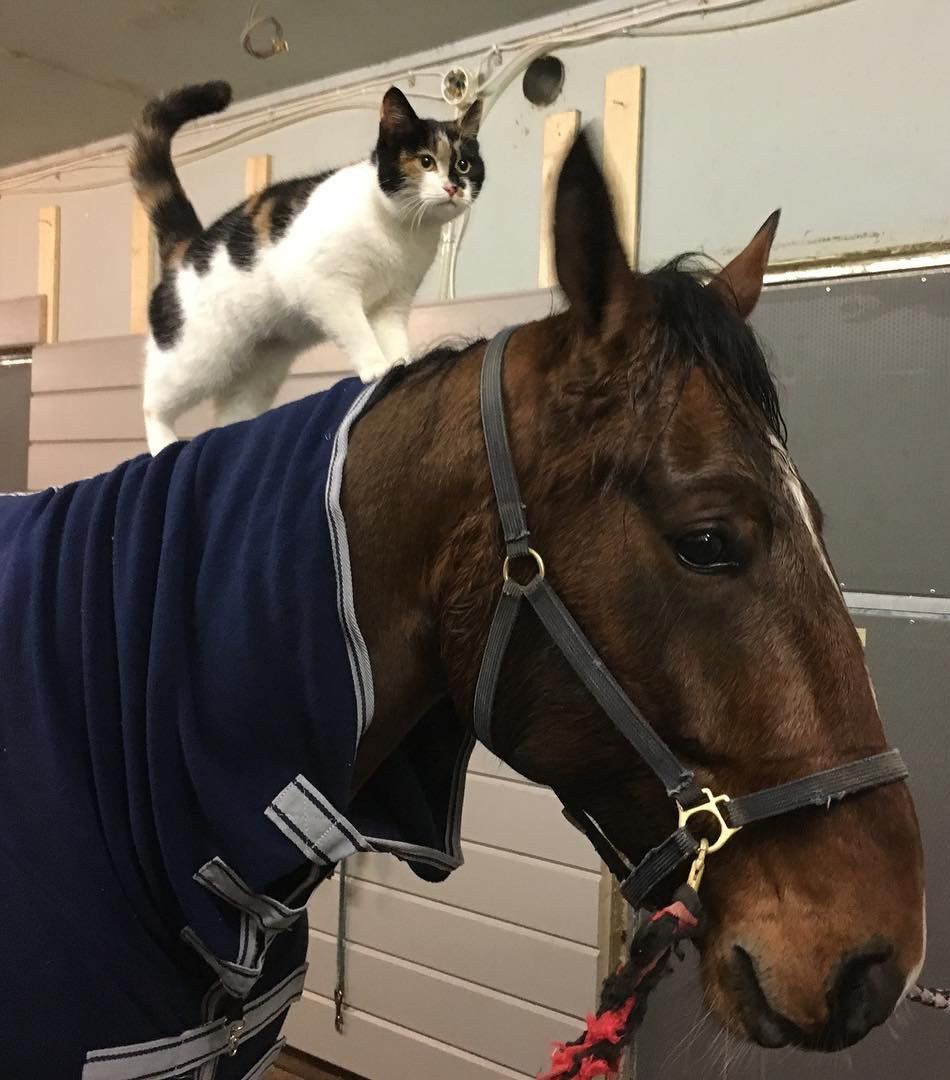 Here's a clip of the kitty in action!
Leave a comment
Comments will be approved before showing up.