Stray Kitten Decides To Move In With A Family That Was Kind to Him
Last summer, Marc and Beata from Illinois saw a little black fur ball running over their patio. What caught their eye turned out to be a small stray kitten. It was all alone, shy, and scared.
"He came since we had a bowl of water out there. Initially, he was scared of humans so we kept our distance but left out some food for him," Beata says.
They have decided to try to win him over while looking around to find a mother cat or brothers and sisters. The kitten returned the next day, searching for food. And that is how the story begins…
The couple was happy to feed him. The starving kitten literally devoured the food, while still checking his human friends every second or so. The initial guard started to drop solely.
Over the next days, the kitten started to act more freely and started to come for food every time he saw the couple outside.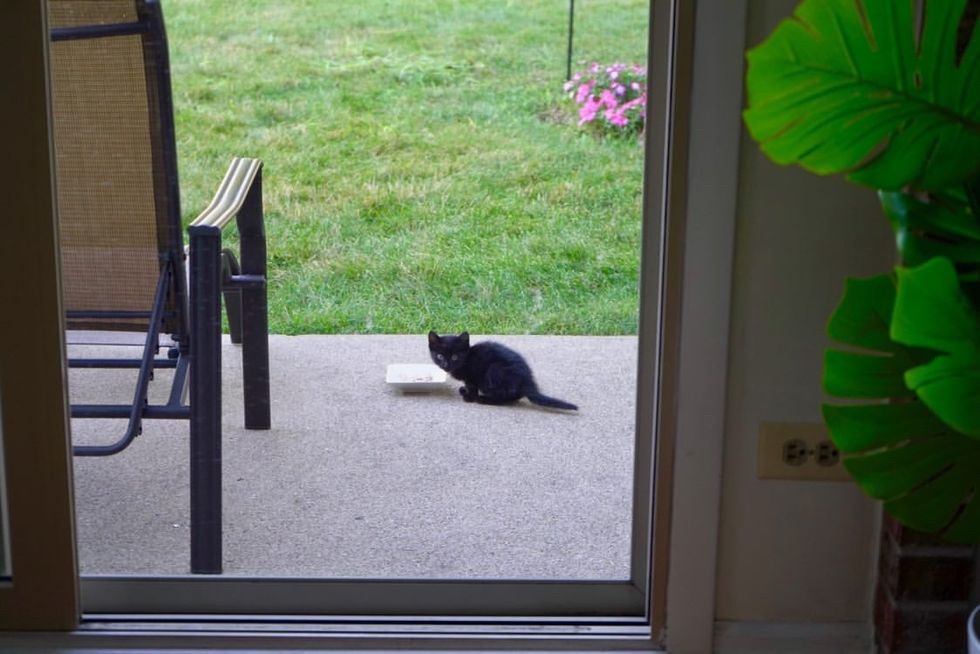 The couple realized that he was living in the shrubs right in front of their house.
"He became more and more comfortable with us, but not other people. If our neighbors came by he would disappear into the bushes," Beata says.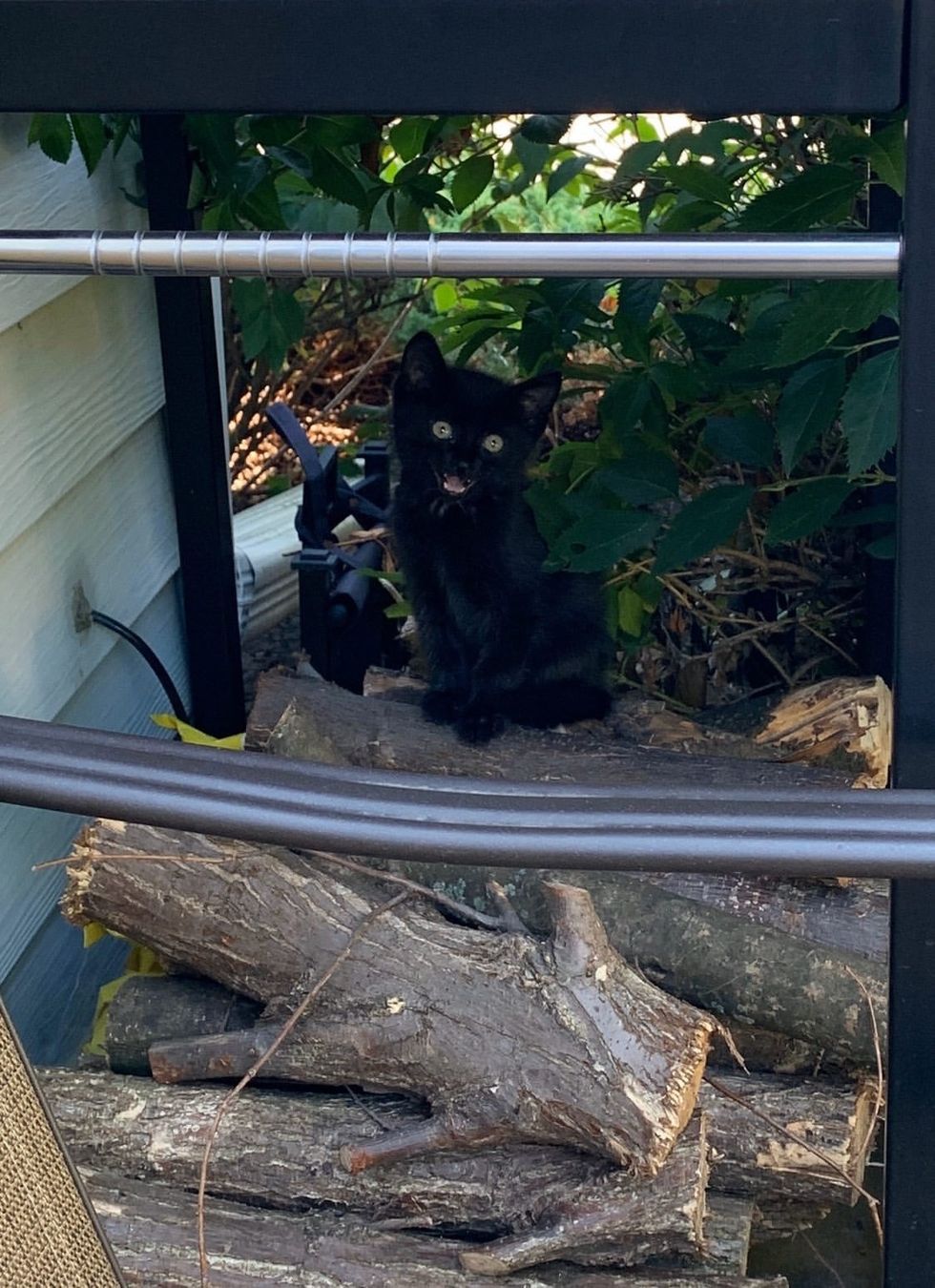 The kitten befriended Beata and her husband and decided to move in with them. "At that point, he would try to sneak into the house every time we opened the patio door."
After they verified that he was an only kitten and didn't have a previous owner, they knew it was destiny.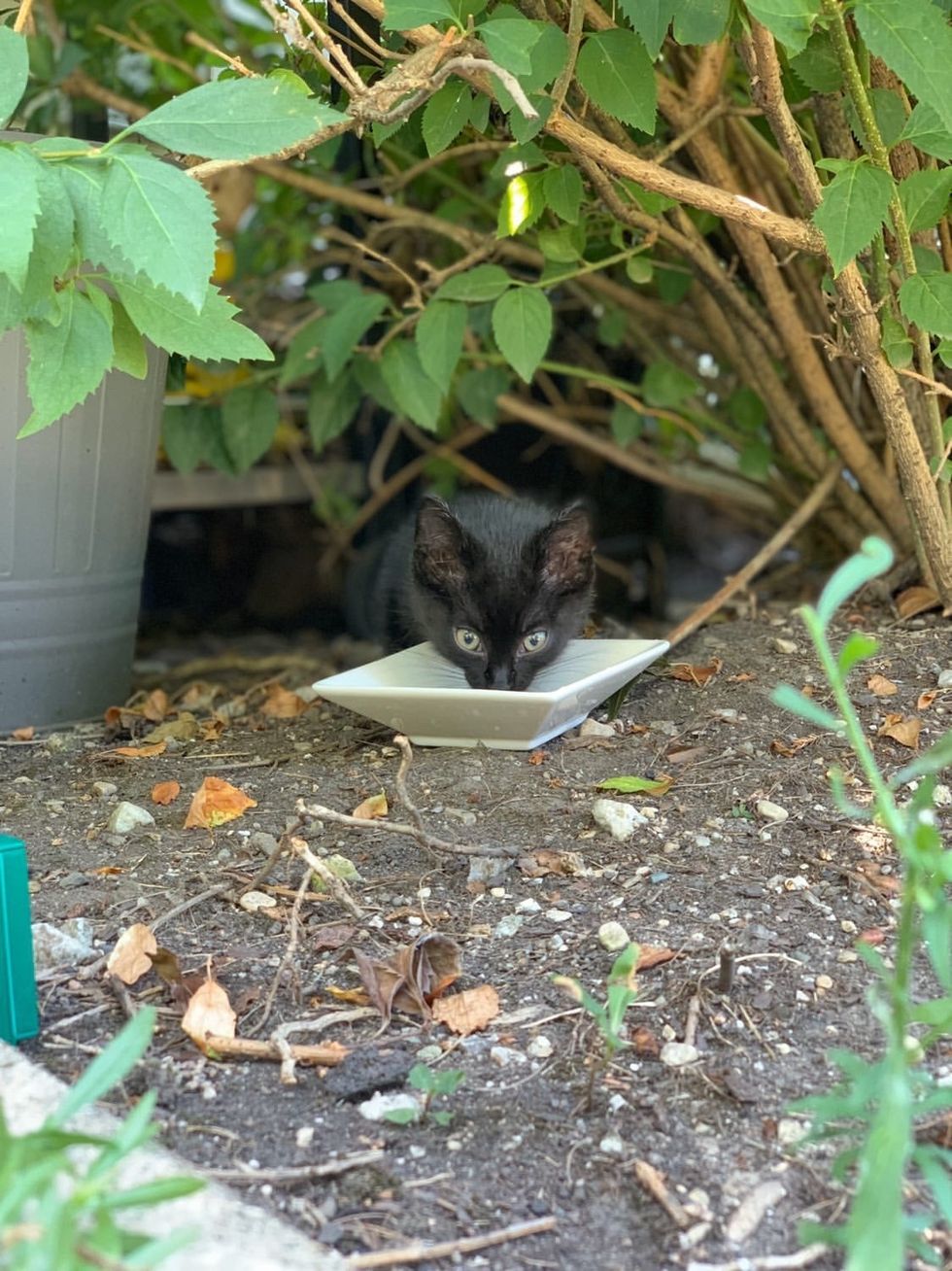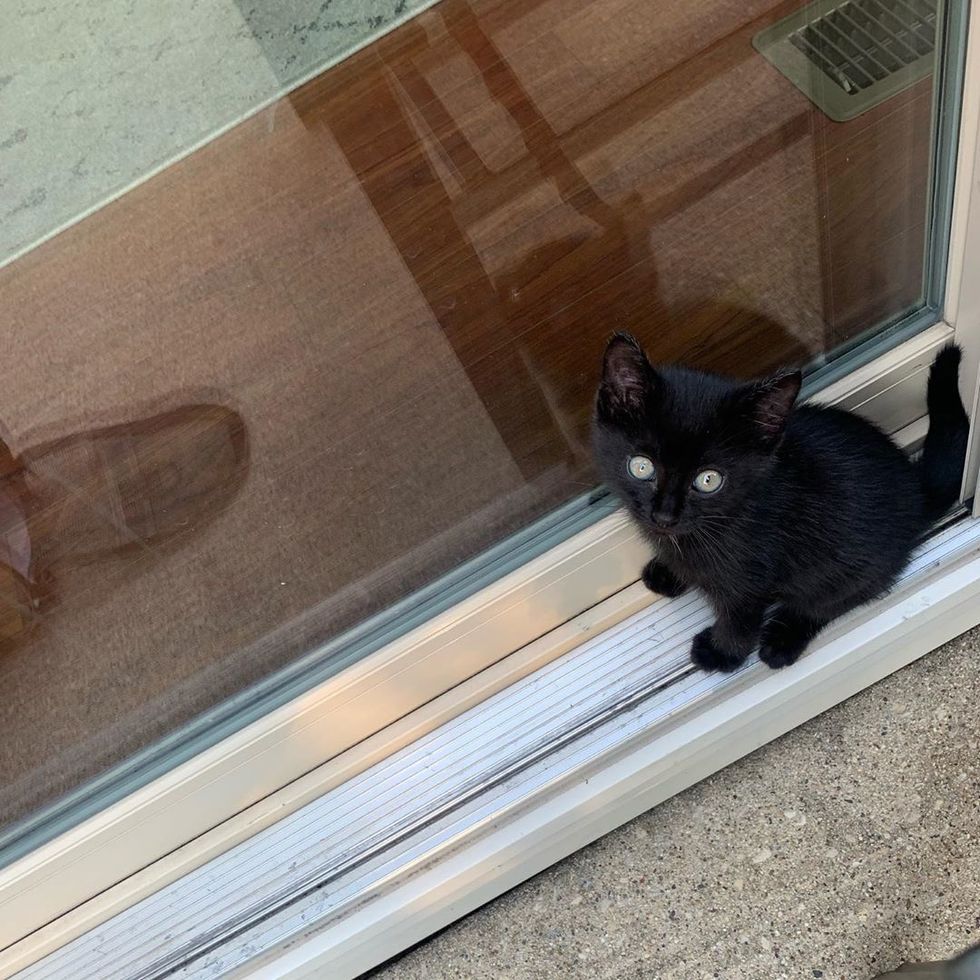 They bought a cat carrier, toys, and a playpen, and the kitten was named Smucci. After a visit to the vet office, he settled right into his new home as an indoor cat.
"Soft blankets and carpet are his favorites after growing up outside."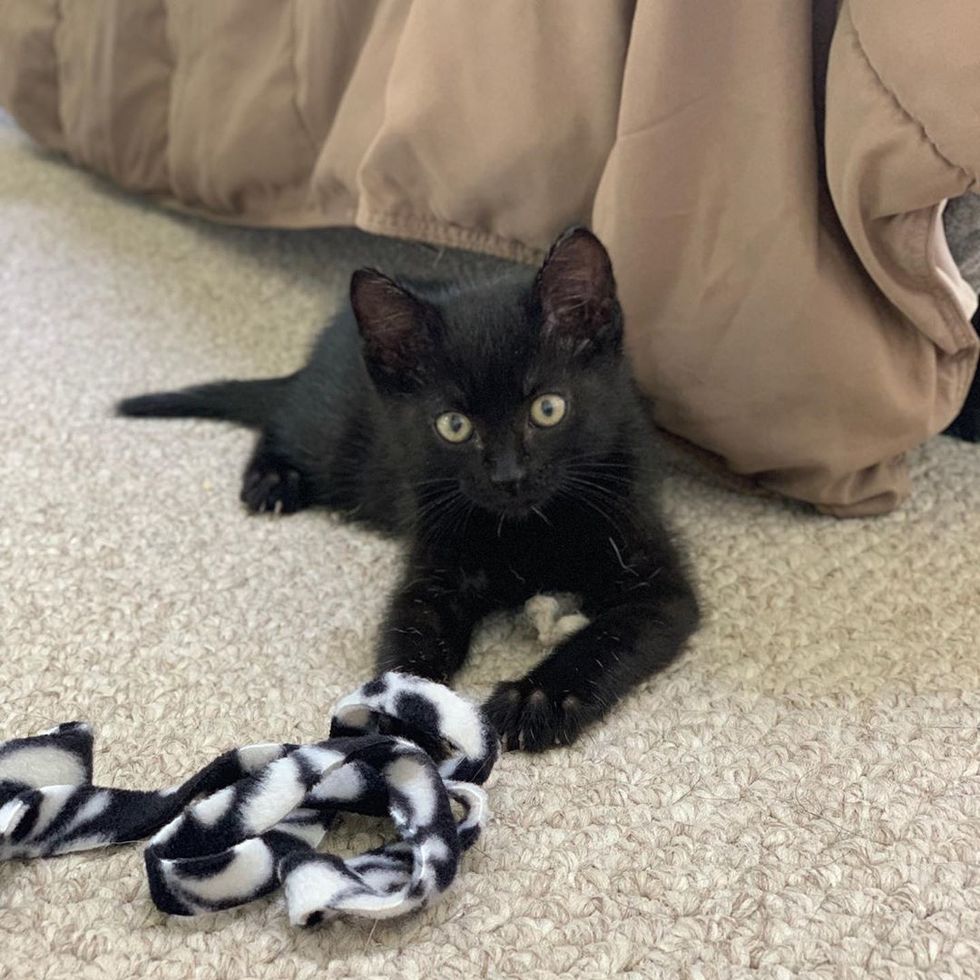 They have used the playpen to slowly introduce Smucci to their dog Haruki.
"Smucci figured out how to get out of the playpen very quickly. Now a few weeks later, the two of them are very good friends," says Beata.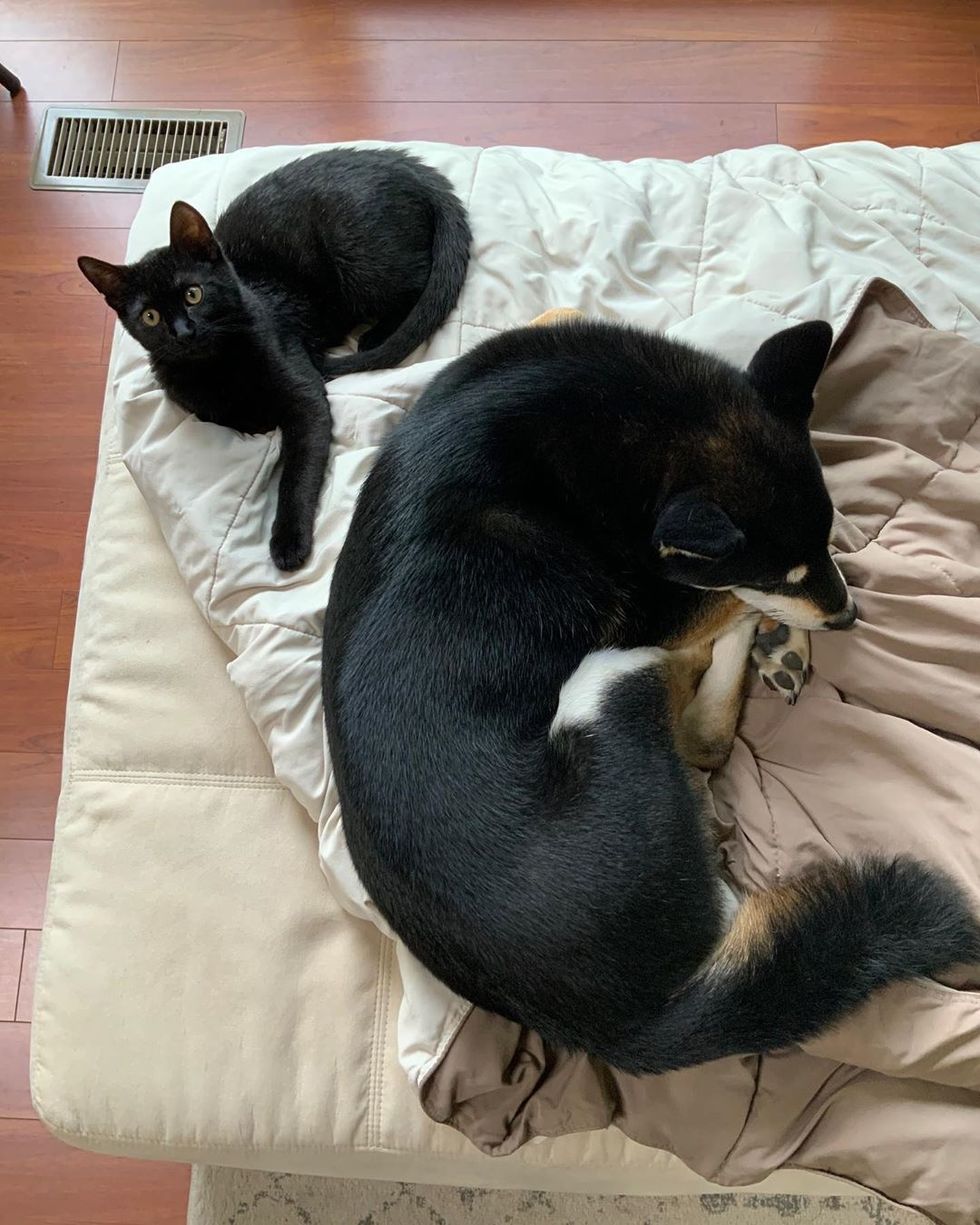 "He loves to play with his dog brother, chase cat toys, perch in his cat tree or window seat and sleep with us in bed."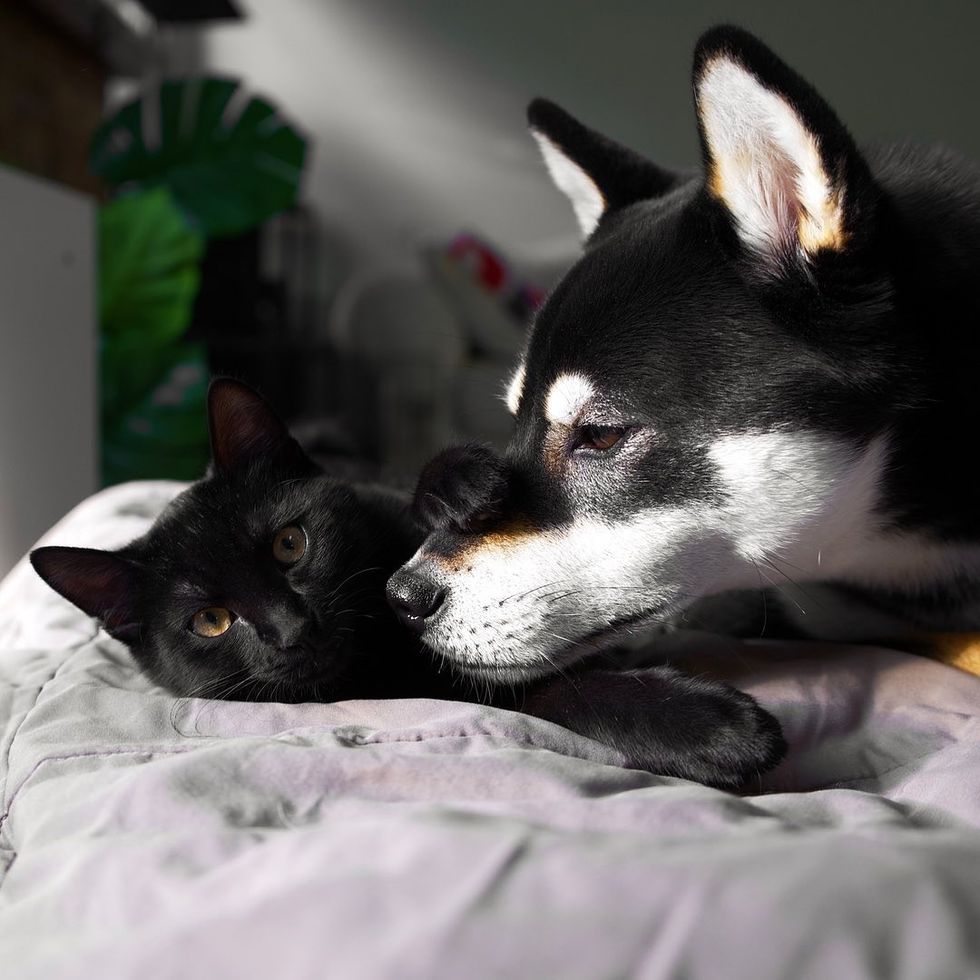 Once a stray kitten is now a full member of this family.
"Now, he eats dinner with us instead of alone."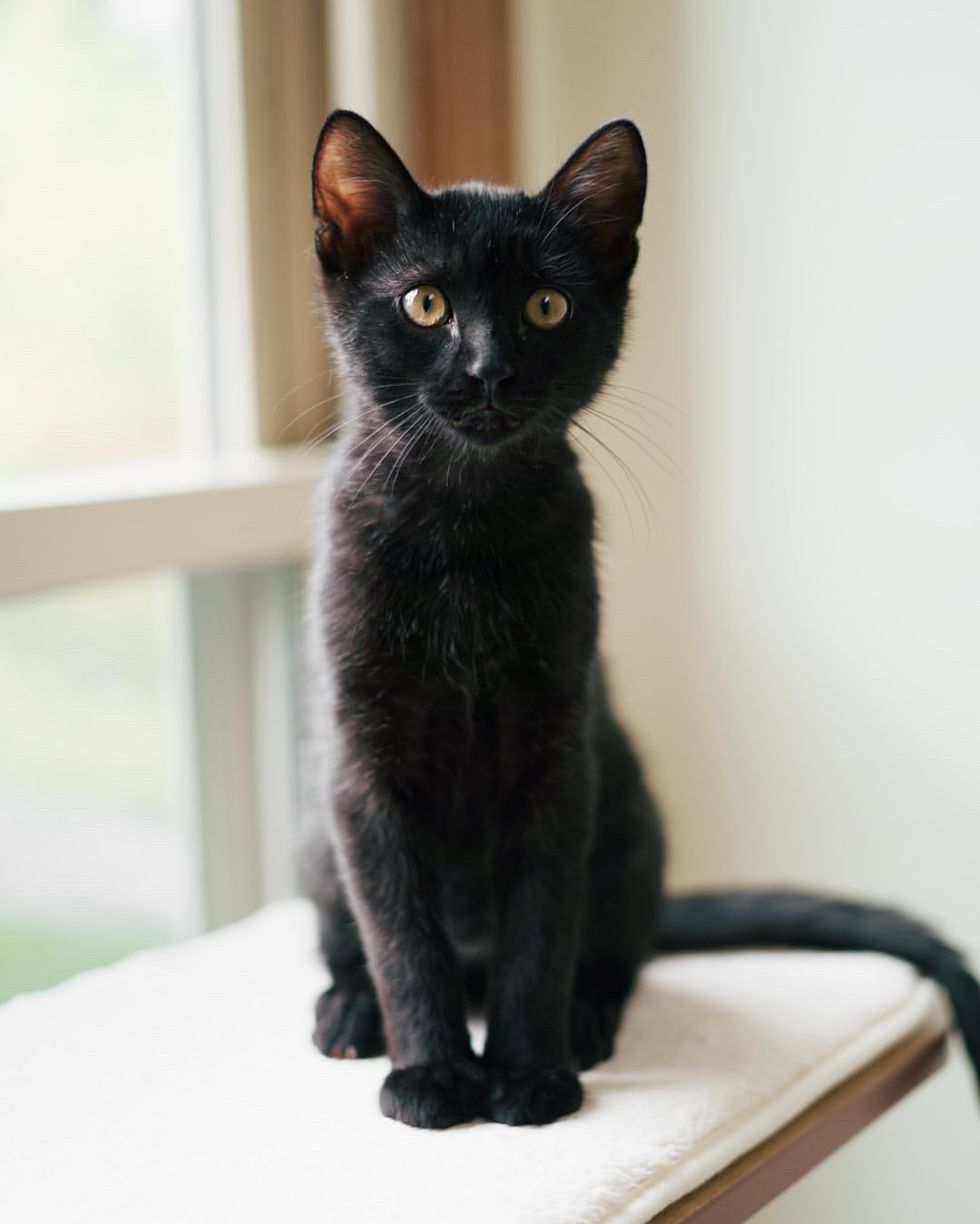 If you like this story, share it with your friends.
Leave a comment
Comments will be approved before showing up.